Below is an EXPANDED LIST of all new MODELS available for sale at
Morlan Ford
. When you find a TRIM that you like, click to apply for credit, or click for auto loan calculator with amortization schedule, or click for vehicle details page, or click to contact this retailer.
Expanded List:

20 New Models,
150 Trim Levels
#
TYPE
YEAR
MAKE
MODEL
1
NEW
2016
Ford
C-MAX

Maximized. By Design. We designed C-MAX Hybrid to perform. Yes, it has impressive fuel efficiency. But it also delivers a real driving experience. With its roomy interior and smart technology, the C-MAX Hybrid is a great hybrid that delivers great performance. Think of C-MAX Energi Plug-In Hybrid as a ďhybrid plus.Ē Featuring a state-of-the-art, lithium-ion battery and an electric motor with a gasoline engine, C-MAX Energi is designed for dynamic performance.

TRIM LEVELS:

*Vehicle Disclaimers

2
NEW
2016
Ford
EDGE

A showcase of Ford innovation. The bold design of the 2016 Edge grabs attention, while your choice of powerful engines shatters convention and delivers pure, exhilarating performance. And once behind the wheel, you'll find yourself surrounded by state-of-the-art technologies engineered to inspire confidence on the road. Adaptive Steering is an exciting new advancement in steering technology. Standard in Sport, the system manipulates the steering ratio constantly to provide smooth, calculated steering at any velocity. Adaptive steering controls the relationship between how much the driver turns the wheel and how much the front wheels turn. Low-speed steering - such as pulling into a parking space - requires much less turning of the wheel. Adaptive steering is an exciting technology that delivers responsiveness and puts fun back on the road.

TRIM LEVELS:

*Vehicle Disclaimers

3
NEW
2016
Ford
ESCAPE

With its stylish lines and sleek silhouette, the Escape appears to be in motion even when parked. Available features such as HID headlamps, assorted wheel choices and the SE Chrome Package complement that look. Step inside. The interior combines sophisticated style and comfort with versatility Ė leather trim is available and the second-row bench in all models folds for additional cargo capacity. New exterior colors this year include Shadow Black and Electric Spice.

TRIM LEVELS:

*Vehicle Disclaimers

4
NEW
2016
Ford
EXPEDITION

Stylish, sophisticated, capable. From the outside, the bold 2016 Expedition conveys a can-do personality. Inside, Expedition is attentive and accommodating. The Expedition Platinum is rich in amenities, while the King Ranch edition sports Mesa Brown highlights throughout. Ambient lighting, 22-inch wheels and a long list of features are available.

TRIM LEVELS:

*Vehicle Disclaimers

5
NEW
2016
Ford
EXPLORER

Beauty that's more than skin deep. The beauty of the redesigned front, rear, roofline and wheels is just the start of what makes the 2016 Explorer a standout in its class. Moving people, carrying cargo, virtually anywhere. A strong structure serves as the foundation for Explorer capability, along with advanced technology such as the available Intelligent 4WD with Terrain Management System.

TRIM LEVELS:

*Vehicle Disclaimers

6
NEW
2016
Ford
F-150

Revolutionary materials. Legendary durability. For people who depend on their trucks every workday, it comes down to one all-important question: How well do they deliver? At Ford, we go a major step further: How can we build trucks that can go that crucial extra mile and over-deliver? Our latest generation of the Ford F-150 is lighter, stronger, more powerful and more capable. Itís built on the principle that the best truck for today is the one engineered to meet the challenges of performance, efficiency and dependability long into the future. Itís how weíve achieved the distinction of being the top-selling truck brand overall for 30 years in a row.

TRIM LEVELS:

*Vehicle Disclaimers

7
NEW
2016
Ford
F-250 SUPER DUTY

The Ford F-250 Super Duty helps your performance and bottom line. You know your business and what it takes to grow its bottom line, like choosing the right trucks with the power you want and the fuel efficiency you need. The Ford Super Duty has a standard 6.2L V8 with best-in-class gas horsepower and torque. And for applications calling for the severe-duty strength and dependability of a diesel, the 6.7L Power Stroke delivers best-in-class horsepower and standard torque. Fuel economy is class-leading too.

TRIM LEVELS:

*Vehicle Disclaimers

8
NEW
2016
Ford
F-350 SUPER DUTY

The Ford F-350 Super Duty handles every task you ask of it every workday Ė and does it all with the dependability you expect. You can say itís one member of the crew that can wear a lot of different hard hats. The Super Duty performs the tough work of hauling and towing with the smart technology of AdvanceTrac with RSC and trailer sway control. And at the purely mechanical end, thereís the available class-exclusive tailgate step that shows how Ford designers literally thought outside the box to make your job as easy as possible.

TRIM LEVELS:

*Vehicle Disclaimers

9
NEW
2016
Ford
F-450 SUPER DUTY

The Ford F-450 Super Duty works hard. The suspension, tires and and towing gear on the Super Duty F-450 are engineered to deliver a maximum 31,200 lbs. of towing capability and a best-in-class 40,400-lb. gross combination weight rating (GCWR). Whatís more, under the hood is the 6.7L Power Stroke Turbo Diesel with its best-in-class 440 horsepower and standard 860 lb.-ft. of torque. Class-leading fuel economy too. The competition has even more to be concerned about with this beefed-up F-450 working the roads and work sites across America.

TRIM LEVELS:

*Vehicle Disclaimers

10
NEW
2016
Ford
FIESTA

Fun. By Design. Fun. Thatís the feeling you get when you drive a Fiesta. Its nimble handling means you can count on a ride that delivers. Combine that with smart connectivity via available SYNC3 and the comfort of available heated leather-trimmed front seats. Then add great fuel efficiency, so the fun can last all day long. SYNC 3 is our next generation of voice-activated technology. New easy-to-use design. New interface. New features. The available SYNC 3 is not only new, itís responsive and innovative. Just say the word and discover how SYNC 3 delivers next-level connectivity.

TRIM LEVELS:

*Vehicle Disclaimers

11
NEW
2016
Ford
FLEX

Style meets substance. From its stylish and bold exterior to its spacious and comfortable interior, Flex is distinctively different. Inside, you have your pick of available features, including colors, wood finishes and leather-trimmed seating. An available Multi-Panel Vista Roof provides natural light for passengers in all three rows, while available ambient lighting provides a choice of seven interior colors. On the outside, style is the dominant theme. The Appearance Package, wheel choices and two-tone vehicle options let you equip Flex to your taste.

TRIM LEVELS:

*Vehicle Disclaimers

12
NEW
2016
Ford
FOCUS

The sleek design promises to turn a lot of heads. The 2016 Focus attracts a lot of attention, whether itís parked or youíre behind the wheel. For starters, the Focus appears in motion even when itís standing still. Then there is the selection of standard and available wheels, designed to complement the look of each Focus model. The Focus ST includes a center-exhaust with dual bright tips, 18-inch Rado Gray-painted aluminum wheels, a Piano Black grille, ST badging and other unique ST features. The fun-to-drive Focus Electric comes with a unique grille, 17-inch 15-spoke aluminum wheels, illuminated charge port, quad-beam HID headlamps with LED signature lighting and auto lamp. And wait until you see the aerodynamic design and stylish Interior of the new Focus RS model.

TRIM LEVELS:

*Vehicle Disclaimers

13
NEW
2016
Ford
FUSION

Stand Out. By Design. Sleek and stylish. Thoughtfully designed inside and out, the Fusion is a four-door sedan that resists blending in. Weíve given the Fusion a distinctive silhouette and an array of available smart technologies. Its bold look ignores the old notions of what a full-size sedan is expected to be. With its sculpted lines and a sleek silhouette, the 2016 Ford Fusion conveys a sense of agility. The bold, hexagonal grille gives the Fusion a distinctive look, while low-profile laser-cut projector headlamps and LED taillamps display intelligent technology. Open the door. Available ambient lighting with seven color choices establishes the mood, just as the available leather-trimmed seats and heated front seats convey luxury and add comfort.

TRIM LEVELS:

*Vehicle Disclaimers

14
NEW
2016
Ford
MUSTANG

Powerful. By Design. Put your hands on the wheel of a Mustang and you feel one thing above everything else: power. With four engines to choose from, the new Mustang is designed to overwhelm the senses with its pulse-raising torque and legendary roar. Make no mistake Ė the Mustang is engineered for pure exhilaration. The front and rear suspension systems work together to provide precise handling and control with: Fully independent rear suspension, Double-ball-joint front suspension, Pitch control during hard acceleration and hard braking, and Reduction of body roll improves the overall feel and ride vs. the previous generation.

TRIM LEVELS:

*Vehicle Disclaimers

15
NEW
2016
Ford
MUSTANG CONVERTIBLE

The Mustang convertible is designed to induce euphoria: Center-mounted single latch offers quick one-handed to ease opening and closing right from the driverís seat, Top is electronically driven for quiet and quick operation, and thanks to intelligent design, the trunk is large enough to accommodate two golf bags Ė even with the Shaker Pro subwoofer.

TRIM LEVELS:

*Vehicle Disclaimers

16
NEW
2016
Ford
TAURUS

Sophistication. By Design. When you drive a Taurus, your senses are heightened. The interior is expertly crafted, the controls are a finger's press away and the powertrain is impressively responsive. It's a car designed to respect your comfort and respond to your needs. The interior of Taurus combines style and comfort with fine craftsmanship. Soft-touch, high-quality materials are used throughout the cabin.

TRIM LEVELS:

*Vehicle Disclaimers

17
NEW
2016
Ford
TRANSIT CONNECT VAN

The Ford Transit Connect. Whatever your job needs, the Transit works. The spacious, versatile and capable van. The Ford Transit offers the flexibility to fit any business like a work glove. Available with your choice of three roof heights, three lengths, two wheelbases, three engines, cargo van or passenger wagon, and a seemingly endless list of upfitting options.

TRIM LEVELS:

*Vehicle Disclaimers

18
NEW
2016
Ford
TRANSIT CONNECT WAGON

Attractive, functional and smart for transporting passengers or cargo, the 2016 Ford Transit Connect Wagon offers class-exclusive available seven-passenger seating, impressive maneuverability, and ample storage, payload and towing capacities: Long-wheelbase wagon - seating for up to seven with 104.2 cu. ft. of storage capacity available behind the front seats, Short-wheelbase wagon - seating for up to five, easy maneuvering and parking on tight city streets with 77.1 cu. ft. of storage capacity available behind the front seats, and Maximum payload of 1,270 lbs. with unsurpassed towing capacity of 2,000 lbs. The interior is as stylish as it is comfortable, with your choice of vinyl, cloth or leather-trimmed seating surfaces. To make accessing cargo easy, dual sliding side doors are standard.

TRIM LEVELS:

*Vehicle Disclaimers

19
NEW
2016
Ford
TRANSIT VAN

The Ford full-size van completely transformed. The Transit is a major transformation of the previous generation of the Ford full-size van. Configure a Transit cargo van or passenger wagon with the combination of load floor length and height for the cargo volume/payload or passenger capacity you need. The Ford Transit is designed for capability and flexibility Ė and engineered to Built Ford Tough® standards for durability.

TRIM LEVELS:

*Vehicle Disclaimers

20
NEW
2016
Ford
TRANSIT WAGON

The Ford full-size van completely transformed. The Ford Transit is a major transformation of the full-size van youíve been accustomed to driving. Configure a Transit cargo van or passenger wagon with the combination of box length and height for the cargo volume/payload or passenger capacity you need. The all-new 2015 Ford Transit is engineered to ultra-stringent Ford commercial truck standards for durability Ė and built to exceed what youíve come to expect from the leader in full-size vans. Van and Wagon Models: The Transit does everything from hauling cargo to transporting people. The van model is available in three roof heights and three body lengths. And the wagon is available in 8-, 10-, 12- and 15-passenger models.

TRIM LEVELS:

*Vehicle Disclaimers
Need Assistance?
Morlan Ford

has an expert staff of experienced automotive professionals who are available to answer your questions and address your auto needs in Sales, Finance, Service, and Parts. Meet Our Staff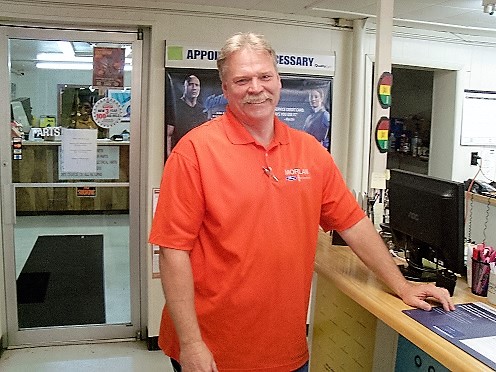 Service Team
Service Managers and Advisors
Morlan Ford Lincoln
The Service Department at Morlan Ford is staffed with automotive professionals who are committed to service excellence. Let us help you service your vehicle. We work on all Makes and Models.
STAFF TOOLS:
--Recommended Videos
--Work Schedule
--Expertise
--Certifications
--Read/Write Reviews